STARAX E-KULL "Britney Spears"
Make Me Happy Of Wolfpoint & Taymyrs Voice Male valpar födda 080316.
7 VECKOR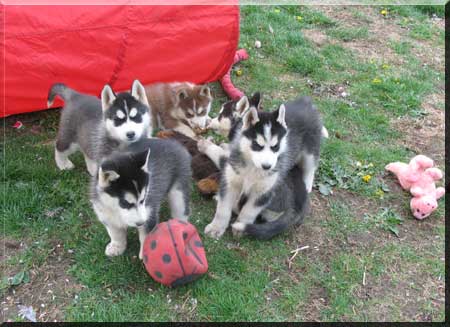 5 VECKOR 6 VECKOR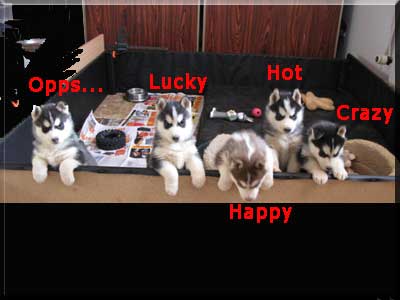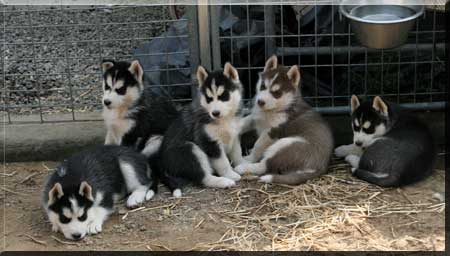 3 VECKOR 4 VECKOR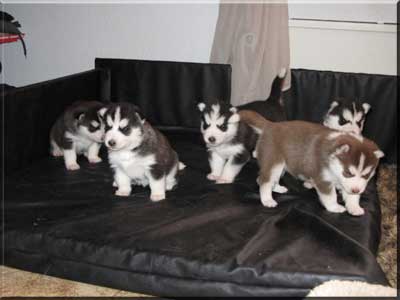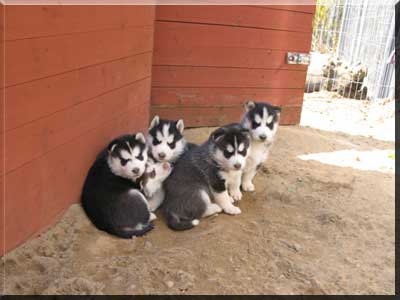 1 VECKA 2 VECKOR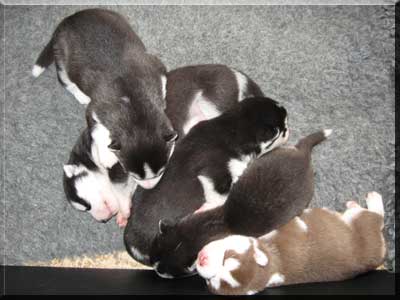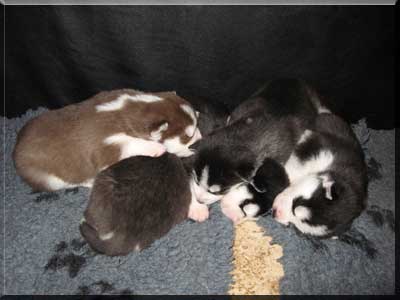 NÅGRA TIMMAR GAMLA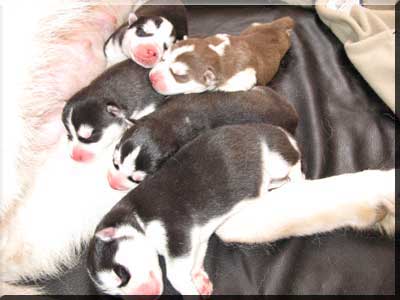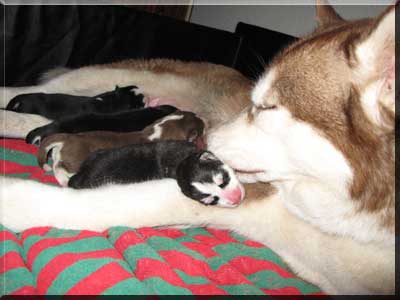 | | |
| --- | --- |
| | |
| Happy på tävlingen Kosta Of Snow 2007 | Caddie på tävling i November 2008 Foto:Anette Myhre |
| | |
Happy är importerad från Rumänien, Kennel Wolf Point.
Hon är en trevlig tik med bra dragvilja i spannet. Fungerar bra som ledarhund då hon tar kommandon väldigt bra.
Dock klarar hon inga högre hastigheter , men älskar att vara ute på längre turer.
Hon är utställd med väldigt bra resultat ett antal BIR & BIM,4 CERT totalt.
Happy är ögonlyst UA 090107.
Caddie är en charmig kille som bor på Packice kennel i Danmark.
Han jobbar på bra i spannet & har även han tävlat i barmark.
Han är utställd med bra resultat & har även han CERT.
Ögonlyst UA på katarakt & PRA. HD: A/A

Vi förväntar oss valpar med vilja för Drag. Trevligt temperament,Utställning.
VALPARNAS STAMTAVLA/ Puppies pedigree:
Tryck på varje hunds namn för att komma till respektive hunds hemsida. You can click on the dogs name to come to the website for more info.
I want to say thanks to this people who lets me use the photo on the dogs in the pedigree.
THANK YOU:
Elisabeth Pleininger in ÖSTERREICH at kennel:Night In Nome
Nancy Maier in CANADA at Alyasta Kennels
Kari Granaas Hansen in NORWAY at Carillo Kennels
Henrik Søeborg & Anne Schierup in DENMARK at kennel Packice
Augustin Ionescu in ROMANIA at kennel: Wolf Point
Aazar's Step'n Out N'style

DKCH NOCH INTCH
Carillo Studfee For Creuz'r






DKCH NOCH INTCH
Chouan Breaking The Waves


Kontoki's N' Bingo Was His Name O

NOCH
Carillo Serena


MAKE ME HAPPY OF WOLFPOINT


BIS, BISS Junior, Vice EuroCH, RoCH, HuCH

NOTHING TO FEAR OF WOLF POINT






TAWNY DE CIUKCI

BISS BIS BABY


COLDSPOT'S DECISIONS OF DECISIONS


JCH
NEXT WINNER OF WOLF POINT


CH Blueridge-Soma' Billy Idol


CH Catstan' s Lace n' Whiskey


Int&CH Artic Blue' s Senator

IntCH Nekrayak of Artic Sun