NEWS
090922
I´m sorry i haven´t update this page for a while, have been so mutch to do.
Starax Afrodite and A´tebs Winner Of Wolf did get 6 puppies 3 females and 3 males 090713.
You can se more info on the puppis site Starax F-Litter.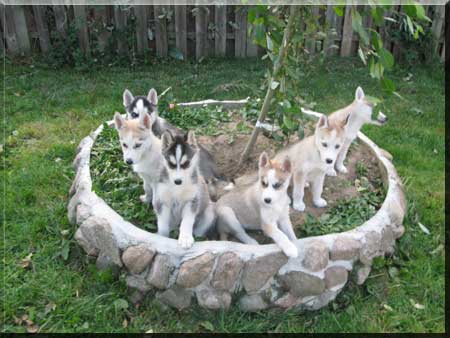 090423
New movies on the puppies here.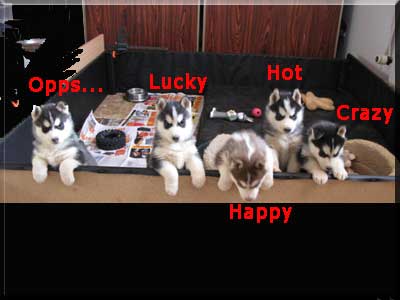 090415
New movie on the puppies here.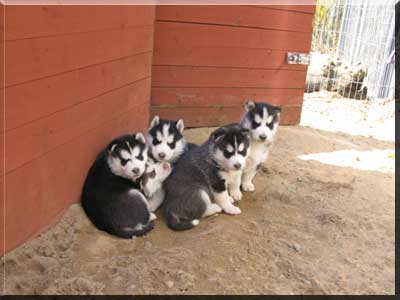 090403
The puppies have got name now :) There is some movie aswell on the puppies site!
STARAX E-KULL "Britney Spears"
Make Me Happy Of Wolfpoint & Taymyrs Voice Male valpar födda 080316.
| | | | |
| --- | --- | --- | --- |
| TIKAR: | | | |
| | | | |
| HANAR: | | | |
090316
The puppies are here now. Se more info under puppies page.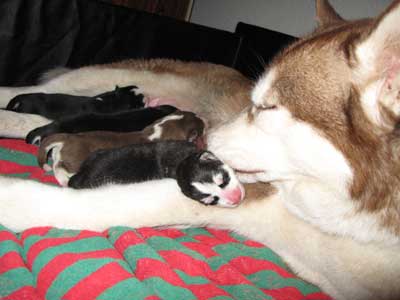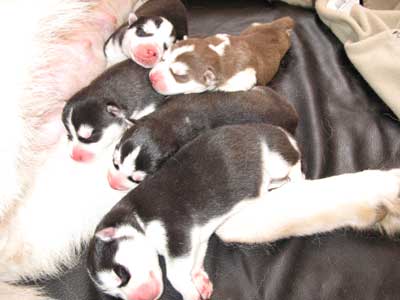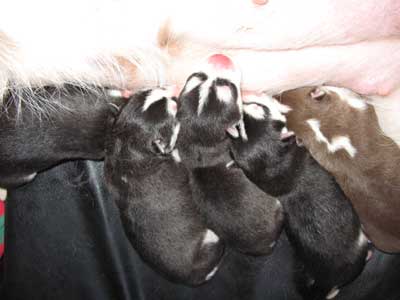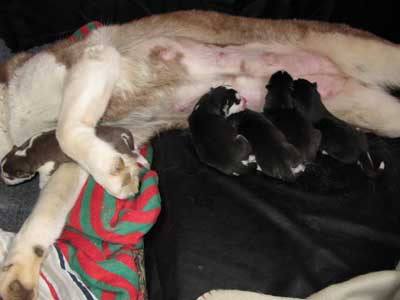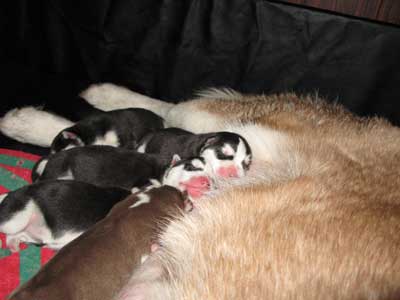 080913-080914
SPHK Västra´s Show & race in Simmartorp!
Robin did it again!!!
Hi got 1 price with CK,BOB Veteran,Best Male he got his 3:th CAC ,BOS, BIS Veteran for the 3:th time on 2 years.
He have been taking all 3 Certifikat as a Veteran!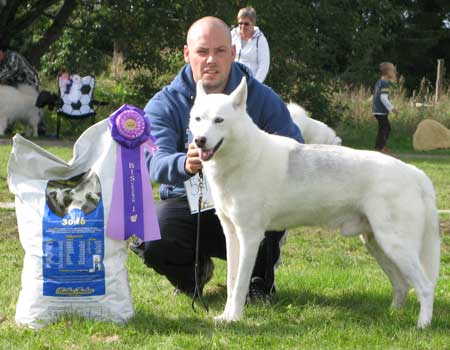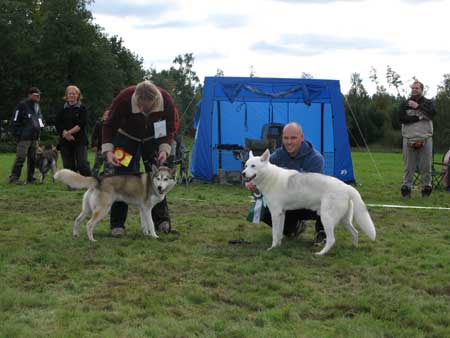 Ice was BIS Puppy 4.
Happy & Vittra was showed by Synva Bratberg´s children in tha class Child with dog Congratulation to both of you well showed!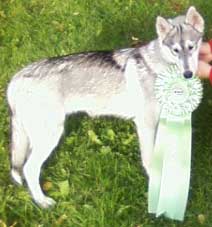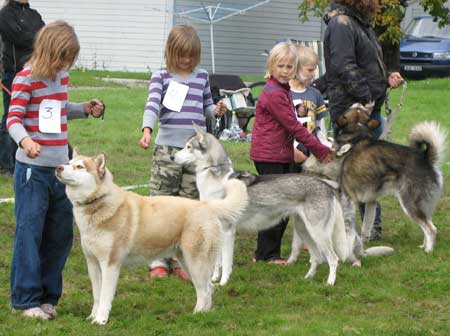 Kenneth was doing the race with Vittra & Dite, he raced with 2 insteed of 3 like they other did.
But he did a good placed 3:th placed not bad. Gongratulation!!!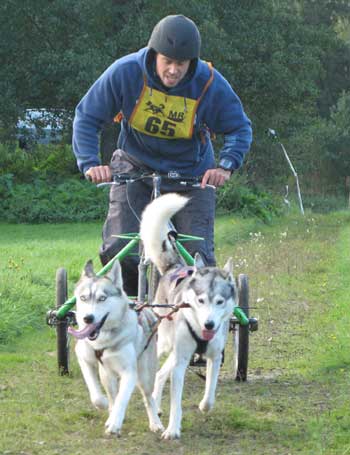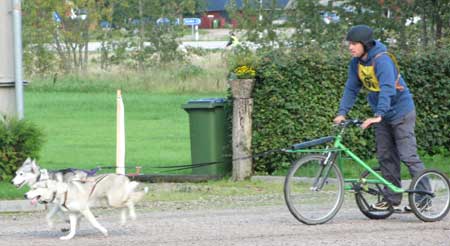 080405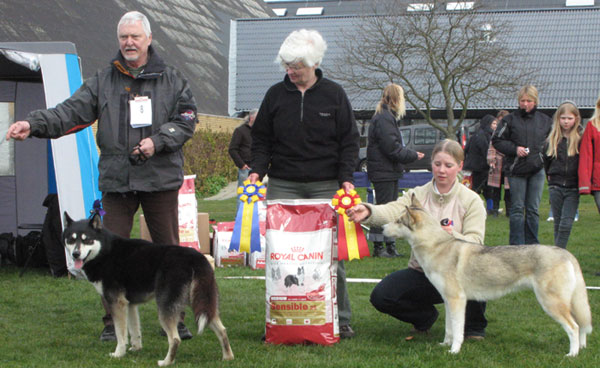 We went to Denmark for the Danish Siberian Husky show in Karlslunde.
STARax Afrodite went CAC and got BOB a very good day! Afrodite is having Puppies in may
so this was her last show for along time.
Robin got BIM Veteran. Pics is in the gallery now.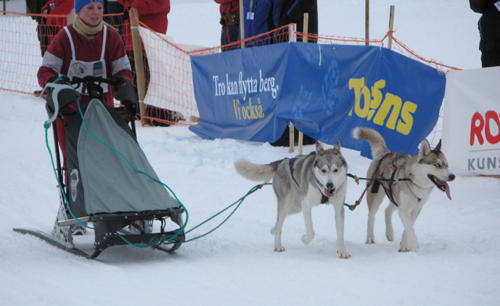 We have now maked the 3 days with girls in heat & a sick mushers.
But we have had a very great week anyway & we are so glad that we started.
For us was the point to try do all 3 days , and we did make it :)
It have been a pleasure to se all this dogs & meet all this friendly people and we have maked some new friends aswell.
I specially wants to thanks Elio with Nuuk & Reef from Switzerland for a good race the last day!

080213 Ons-080217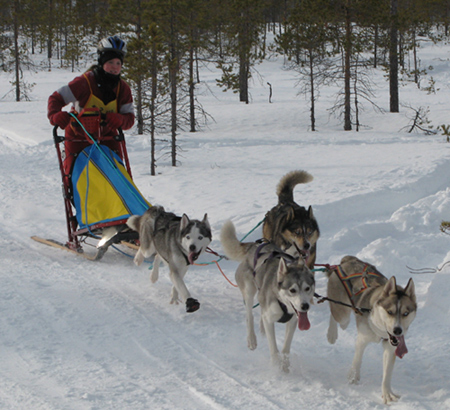 Nornäs Championchip 10 km x 2
My first sleeddog Competion with 4 dogs.
I borrowed 2 dogs from Helena Inkinen on Kennel Helinkajas, Snowtrack´s Heidi-S & Sainen Kelpo Kemboi.
My other 2 dogs was ofcourse STARax Afrodite & Lorendale Vittra.
I was very exhited how the race should go for i haven´t train the dogs together more than test them for 2 km
the day before the race.
But it went very well, the truck was so good and the dogs worked well together all the way,and it was so mutch
fun, i was falling of the sleed sometimes but i just laught because i have to learn to stand on the sleed.
We did a great race and we was on place 7 of 14 starters.
The next day was a little bit harder,the sun was very hot and the dogs was tired.
But we did hold our place , 7 of 14 is very good for our first 4 dogs class. :)
Thank you Helena Inkinen that you borrowed Heidi and Kelpo to me.

080201-080202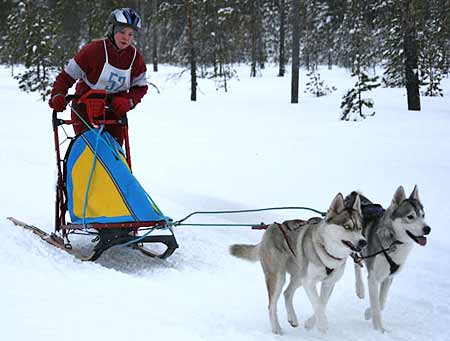 Polardog championchip in Särna 2x5 km with STARax Afrodite & Vittra.
The truck was very deep and i couldn´t help the dogs anything, bacause i sink down to the knee.
Day 2 i wanted to do a better time then day one, but the dogs was to tired,so we went in 5 secunds later.
Anyway it was a fun weekend and we have learn us so mutch new thing.

071222--080114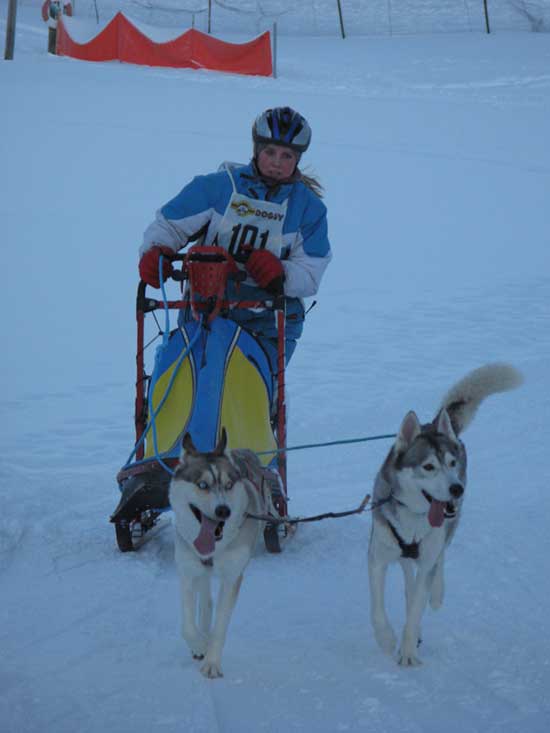 We have been on a winter vaccation with all the dogs , Center our co-owned dog was also with us.
It have been nice to finilly test our own dogs at snow. Se pics in our photo gallery.
We got to Lillholmsjö for our first sleedrace competion and it went very well.
The first day we was on the first place, but the next day i had some truble with some other mushers so our
results was a third price, but i am so proud of us. We are going to some more competion this year.

071102 -071104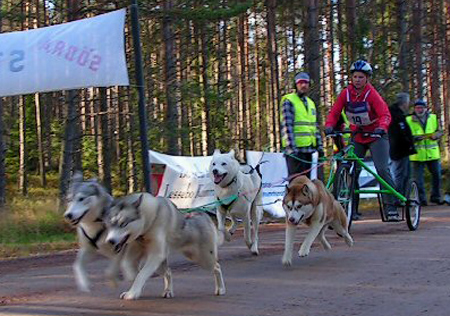 We have been on race competition in Kosta.
It didn´t go se well because our old man get hert in his foot.
The next day i had to take him away from the team, and insted Happy got heart because of the fast speed
Vittra & Dite did. But better luck next time.

071005-071007 SPHK Shows in Arboga!
Robin BIS VETERAN för the second time 2007! STARax Afrodite Second Best Female of 65 husky total.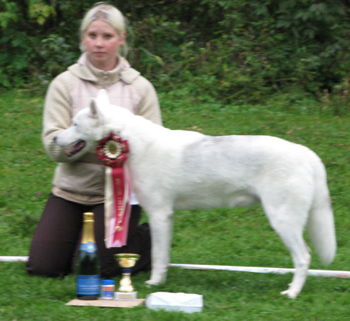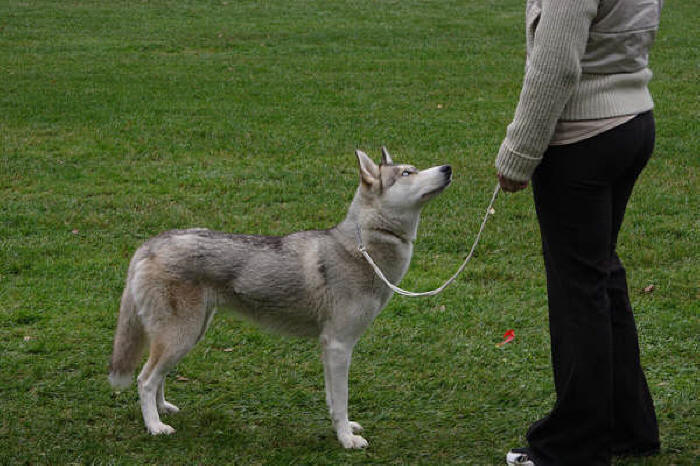 RACE SHOW BJURSÅS 070915 Domare/Judge:BUONIELLO JR.VINCENT TOTAL 206 Siberian Husky
VETKK: 1 ,CK, BIM VETERAN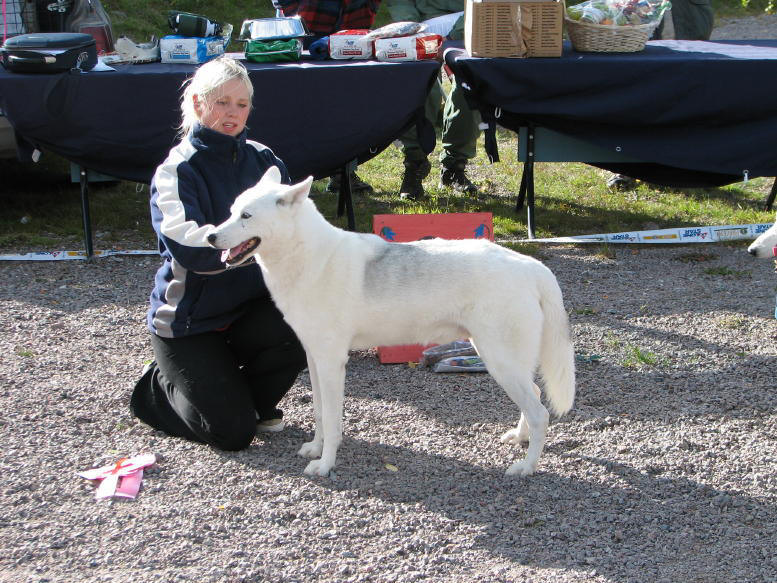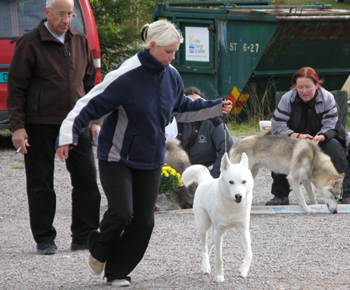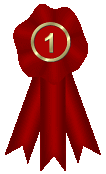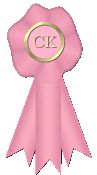 070812 Show in Ronneby INT Judge:ZAKE LIGITA
Make Me Happy Of Wolfpoint:CERT,BIR,CACIB
Sainen Kelpo Kemboi: CACIB
Starax Afrodite:R-CACIB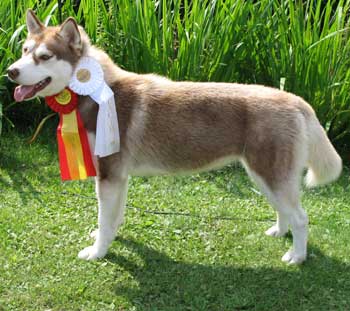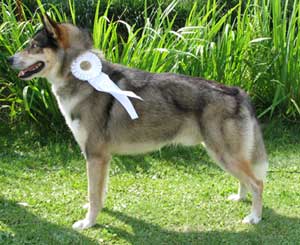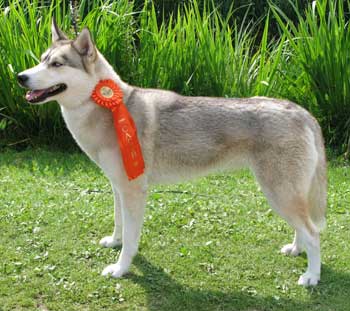 070729 Show in Ransäter,Judge:Nils-Arne Törnlöv
Starax Afrodite BOB with CAC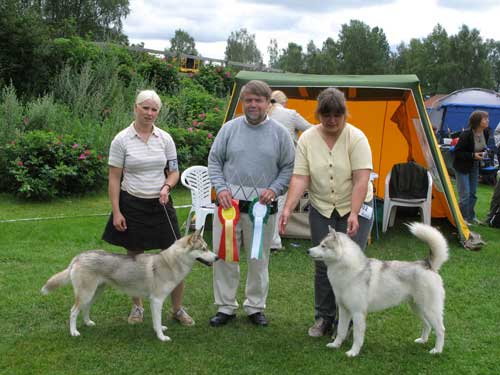 070616
Show in Avesta,Judge:Michael Quinney, England
Happy got BOB and Robin got BOS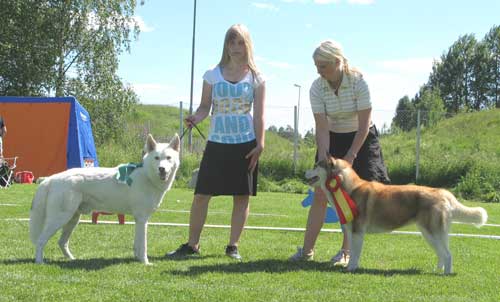 070428
Robin got BEST IN SHOW VETERAN and Reserv Best Male Judge: Lars West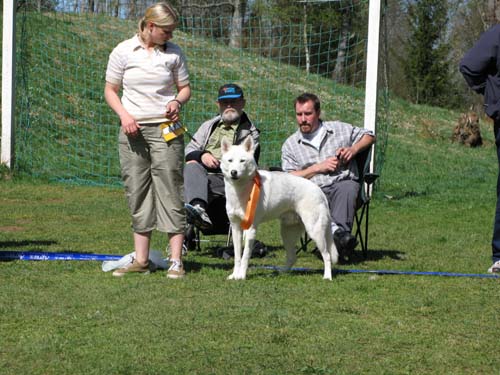 070421
Happy got CAC and Best Female Judge: Tino Pehar from Croatia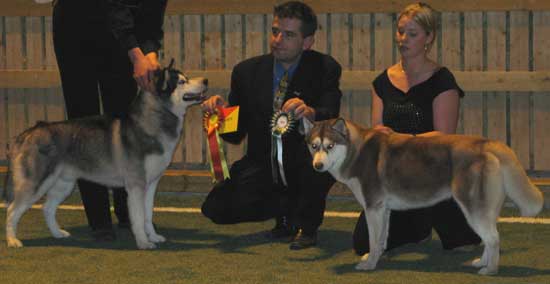 070318
Happy got CAC and BOB today on Malmö Int. Show.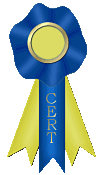 061110
We are very proud to present our new girl in the family " Happy" from Wolf Point Kennel in Romania.
Please go to her own site to read more & se pics of her.
061014-15
We went to our first race competion & it was really fun.
You can se photo & movie in the gallery. :)
060813
We went to Ronneby Int. Show , despite the rain, and it shows to be a very nice & good day!
We were visit Starax Akilles when we were waiting for the Final. Thank you to invited us all :)
Se photo in the gallery.
Robin got a Certificate & went BIM :)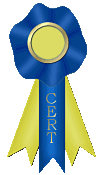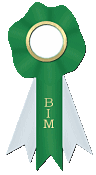 It was very fun , he is allready 11 ½ years old & it was he´s 4 show ever.
Dite got 1 price & become second in the class, Aegina got 1:price & become 3 in the class., Argus got 1 price & become 2 in the class. Alecto got 2 price & it was her first show so it was good.
Congratulation to all of you & Thank You Ellen & Jessica that you went with Alecto & Argus in the breedclass there we become 1 price with HP. Aegina & Dite was in that class to.
Abbaboos Bodaway father to Starax C litter , got 1price.
We want to congratulate Jenny to "Takidas"second certificate and that they went CACIB.
CONGRATULATION TO YOU!
Thank you friends for a wonderful day :)